Acting as a bridge between Europe and Asia
IRU's Moscow office covers all Member States of the Commonwealth of Independent States, Georgia, six countries from the Economic Cooperation Organization region, Mongolia and landlocked and transit countries in Central Asia.
The overriding characteristic of this region is that each country has different levels of development, in terms of its road transport operations and infrastructure. Varying rules, and regulations hamper a cohesive road transport and driver network in this zone, and some of these countries, notably Afghanistan, still face significant security challenges, which poses a barrier to international trade in the area.
 
The view from Eurasia
In Eurasia, our aim is to increase connectivity to European and Asian transport markets; harmonise procedures and remove physical and non-physical barriers to international road transport and transit, decrease delays at border crossings and increase the level of road safety and promote mobility. As with China, which is currently addressing new vehicle standards, Eurasia is considering fleet renewal in the passenger and goods transport industry, as well as tackling environmental issues.
This large landmass is also working towards creating more modern roadside and ancillary infrastructures (including border crossing points and logistical facilities/dry ports), facilitating visa procedures for professional drivers and promoting professional training for drivers and managers engaged in goods and passenger transport – all achieved through local IRU Academy Associate Training Institutes. On a policy level, IRU is helping local authorities in Eurasia move towards unifying weight and dimension variables based on UN instruments and addressing restrictive bilateral permit systems.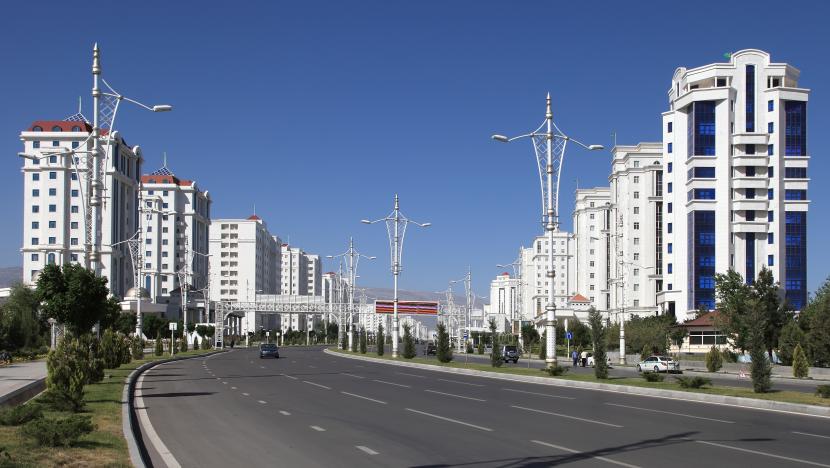 Strong TIR presence
All countries in the ECO region are TIR contracting parties, and a significant achievement was made in July 2015 when Pakistan acceded to the TIR Convention, the last ECO country to join this international customs transit system, and which activated TIR in 2013.
The 10 countries of the ECO region are highly important to the TIR Convention, as they represent around 30% of global TIR usage.
Strong partners
The Economic Cooperation Organization (also known as 'ECO') is one of IRU's strongest partners in this region. In 2008 IRU signed a MoU with ECO to cooperate on different topics and initiatives, some of which include the 2010 Road Transport Caravan, and the regional 'NELTI 3' project. In recent years, IRU organised joint conferences and workshops with ECO in Turkey and Iran, and several joint events have been scheduled for the coming years.
IRU signed a five-year action plan with ECO in 2015 and following that, organised workshops, on the topics of the United Nations transport and Transit facilitation instruments such as TIR, CMR and ADR in the region. These events are typically attended by related stakeholders, such as Ministries of Transport, customs authorities, national associations, transport operators and chambers of commerce, in a fruitful public-private partnership.
In addition to ECO, IRU works closely with other local partners including USAID and ADB to promote and facilitate road transport and transit in the region.
Activating and developing intermodal corridors
Established trade corridors in the region include the Silk Road that will run from China and which traverses the ECO region. IRU is also partnering with ECO and countries of the region on other activating other corridors including intermodal corridors under the TIR System.