For the past 15 years, the global trucking industry in many regions has seen an increasing shortage of truck drivers, directly impacting the delivery of day to day items on our desks and shelves. A steadily decreasing pool of available truck drivers for hire limits the ability of transport companies to keep up with rising demands. This means less volume and higher costs for consumers – and therefore a possible drop in demand. A labour shortage, as in the case of truck drivers, leads to unemployment and/or underemployment, rendering both our economies and our communities vulnerable.
Brazil
Reports suggest that there is shortfall of around 100,000 qualified drivers in Brazil and that Brazilian carriers are having to recruit drivers from Colombia (Anon 2014b).

Germany
It is estimated that over the next 10-15 years around 40% of German truck drivers will retire, which, given current trends, will create a shortfall of 150,000 drivers. The average age of drivers in Germany has increased to 47, up from 46 since the last study in 2012: clear testimony to the demographic challenge.

UK
In the UK, the Road Haulage Association and Freight Transport Association assess the 'national driver shortage' to be, respectively, around 45,000 and 52,000, with another 35,000 drivers likely to retire in the next two years and extremely difficult to replace.

USA
The US will need to hire one million new drivers in the next 15 years.

India
Transportation and logistics companies will need to find more than 17 million more workers over the next 10 years and around 10% of the Indian truck fleet is currently unused because of a lack of drivers.

South Africa
It was estimated in 2015 that South Africa needs an extra 15,000 truck drivers each year but the supply has fallen well short of this target.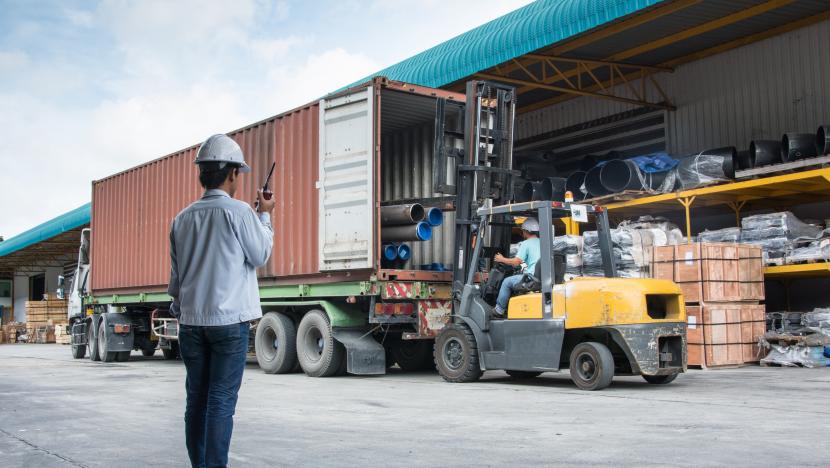 Why is there a problem with driver shortages?
Transport of passengers and goods by road is wholly dependent on the services of skilled and motivated drivers. The current shortage is the result of numerous, inter-related factors and this is partly why it is proving so difficult to correct. Some of these factors are generic, others specific to individual countries. The reasons relate to inherent aspects of the profession as well as external socio-economic factors.
Skills
A shrinking pool of available skilled labour alongside increasingly complex regulatory requirements, with the advent of new technology and constantly changing working environments.
Image
Sometimes difficult working conditions are compounded by the undesirable image of the sector. There is insufficient public awareness of the possibilities and benefits of road transport employment, which is not usually a first choice for market entrants and many experienced drivers leave the profession.
Demographics
A looming demographic imbalance within the driver population. Almost 30% of people employed in the transport sector are over 50, and will be retiring in the coming 10 to 15 years. In recent years, the transport sector has been less successful than many other sectors in recruiting younger workers, partly due to the sector's negative image for employment.
Growth
Global trade in goods and services is likely to rise more than threefold to US$ 27 trillion in 2030.That's putting pressure on the industry to keep goods flowing. In many countries, economic growth is already significantly outpacing talent development, leading to serious skills shortages.
Compensation and incentives
Most carriers, mainly due to the economies of the transport sector, lack the resources to substantially increase the level of driver remuneration, which typically represents 30-40% of total operating costs. Some of the larger US carriers are now paying 'signing bonuses' (of between $500 and $12,000) to poach drivers from other carriers. For the majority of smaller trucking businesses that cannot afford such bonuses, this merely exacerbates the problem.
Read more: IRU and the global driver shortage
Download World Bank report
Are you a transport professional?
Visit the IRU Academy for more information on training and certification.