Taking transport into the future
The digital revolution is underway. Digitalisation, electrification, automation and the sharing economy are fast transforming transport services.
Innovation at IRU provides new services to the road transport sector, while offering a global view to ensure that we come together as an industry to work smarter.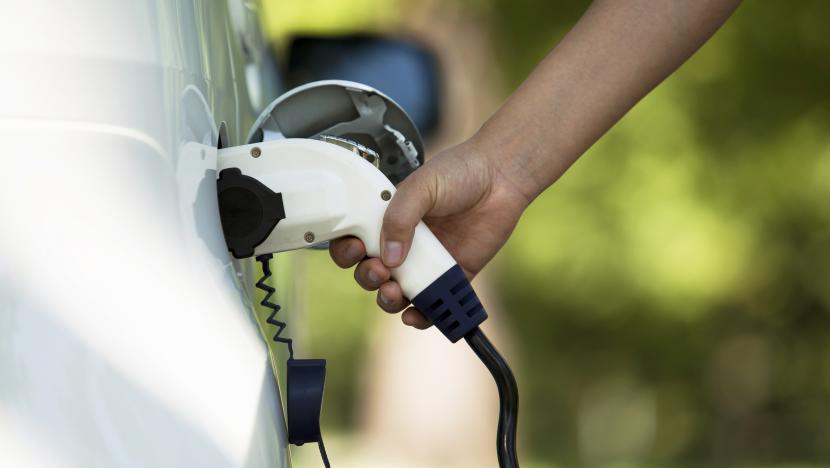 As the global voice of mobility, IRU engages with the private and startup sectors as well as policy makers and research, to lead the way in innovation.
We offer members and the wider industry our own advances in new technology, with tools and apps to streamline, anticipate and enable change. In parallel, we explore how innovation might impact wider issues of safety, sustainability and mobility, identifying key opportunities for the responsible, intelligent and dynamic development of goods and passenger transport.
Working with the EU and various partners through "IRU Projects", we also lead numerous research schemes, which are at the forefront of new policy and service provision.
Making transport more efficient
e-CMR: driverless trucks require paperless logistics operations
The paper based CMR consignment note is an official document on shipments between senders and transporters. It provides a paper trail of the logistics transfer and is an essential document held by the driver of the truck in relation to the load carried. With e-CMR, transport operators will now be able to input electronically, store logistics information and exchange data, in real time via a mobile phone or tablet.
Taking TIR digital
TIR, the global customs transit system and one of the most successful international transport conventions, makes border crossings faster, more secure and more efficient, reducing transport costs, and boosting trade and development. We are now taking TIR into the future by digitising the system with eTIR.
MaaS: A one-stop-shop app for mobility services
MaaS works out the best option for every journey – whether that's a taxi, public transport, a rental car or a bike share. From office commutes to weekend getaways, it manages daily travel in the smartest way possible. MaaS offers an opportunity to improve how people and goods move, both for policy makers and for passengers.
Making transport more sustainable
Reducing carbon emissions in goods transport
In 2015, IRU participated in an initiative to examine the various types of vehicle requirements that would best suit a greener future, and which are achievable by 2030. The resulting Commercial Vehicle of the Future report identifies the measures necessary to ensure efficiency gains across the transport chain, a reduction of carbon emissions and increased safety in road transport.
Building vehicles of the future
Hybrid-on-demand, adjustable roofs and new aerodynamic features are just few of the solutions EU project TRANSFORMERS is looking into when defining a truck of the future. The work also includes looking into vehicle automation.

Making roads safer
Reducing the impact of accidents with eCall
While the prevention of accidents is paramount, IRU Projects is also looking into the mitigation of the impact of accidents. eCall (automated emergency call) achieves this by providing all relevant information to emergency services. The work on increasing road safety is also closely linked to the digitalisation of transport documents and is performed though I_HeERO project.
Making economies stronger
Connecting vehicles with infrastructure
In the future all vehicles, traffic lights, all other traffic users and equipment will be connected and share information with each other. This holds a promise of significantly boosting efficiency and safety on the roads, while at the same time reducing environmental impact of road transport and can be achieved through CO-GISTICS projects.
Efficiency and security of logistics supply chains
Increasing security and making the logistics operations more efficient is a common goal of industrial partners, as well as member states. IRU Projects is contributing to these developments through the European project CORE.