Regional snapshot
Countries in this region are at different stages of development in terms of road transport. There are countries like China, which has built up a network of high quality infrastructure, and countries such as Lao PDR, where traffic infrastructure is less developed.  On these roads are vehicles driving cross-border and which, although they meet standards in one country, do not match those in neighbouring countries and which also may be different in width and height to their EU counterparts.
The Chinese transport ministry is currently researching changes required to achieve vehicle conformity, and is also addressing the harmonisation of technical standards between China and its neighbours. Non-physical challenges in the region include addressing bureaucratic 'grey areas' such as corruption activity at border crossing points and enroute, and a lack of sufficient multi-lateral or bi-lateral agreements between the countries in the region, which would facilitate international trade.
Recent developments – China poised to join TIR
China has recently acceded to the TIR Convention; the country made great progress since 2015, with all relevant government ministries formally approving the country's adherence to this international trade system. With the positive progress in China, IRU in the Asia Pacific region is also in discussions with China's neighbouring countries, encouraging them to consider acceding to TIR, and this is part of IRU's work on trade facilitation. Elsewhere, China is actively studying other UN Conventions including CMR (Contract for the International Carriage of Goods by Road) and ADR (European Agreement concerning the International Carriage of Dangerous Goods by Road).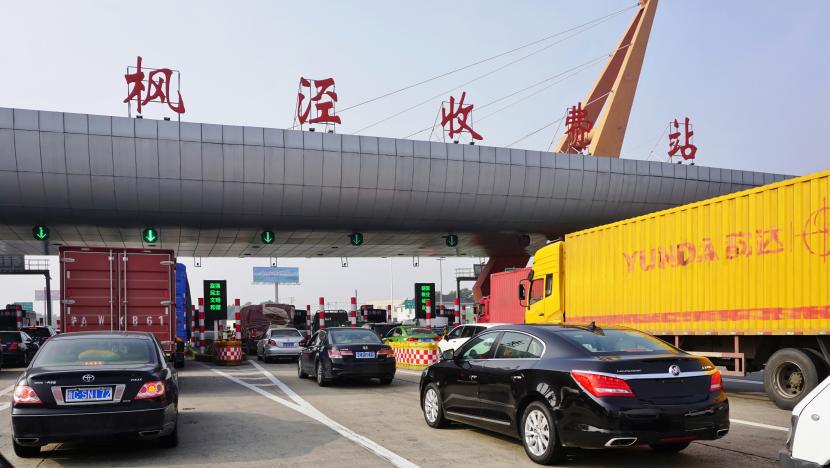 Trade initiatives – 'One Belt, One Road'
'One Belt, One Road' is the name given to the modern-day Silk Road, the ancient trade route that previously linked China with its Eurasian counterparts, and which, thanks to better connections by road and by sea is opening up the trade bridge between China and its neighbours, and countries farther away. China's accession to TIR has been the missing piece of the jigsaw in this part of the 'belt', as most of the other countries along this new trade route are already TIR contracting parties.
Economic benefits of developing TIR in Asia Pacific
A recent study conducted between IRU and UNESCAP (United Nations' Economic and Social Commission for Asia Pacific) highlights the initial benefits of introducing TIR across Asia Pacific, notably within Cambodia, India, Indonesia, Japan, Lao PDR, Myanmar, Republic of Korea, Thailand and Vietnam. As these nine countries together represented a staggering 13% of the world's trade import and exports (in 2013), implementing a coherent, recognised and renowned multilateral transport convention, such as TIR would bring great benefits and important savings to the nine economies. The study outlines the economic motives for these countries as well as the challenges faced, which include eliminating international transport permit/quota systems, mutual recognition of vehicle technical certificates, implementation of temporary importation rights in respect of transport vehicles, improvement and adjustment of customs working methods to absorb TIR requirements and working patterns, general improvement of border crossing conditions, development of strong national transport industry associations, creation of efficient national financial and insurances schemes, improvement of industry professional training and so on. The study was presented to local governments to encourage them to prepare the ground for accession to TIR, in a bid to boost trade and commerce.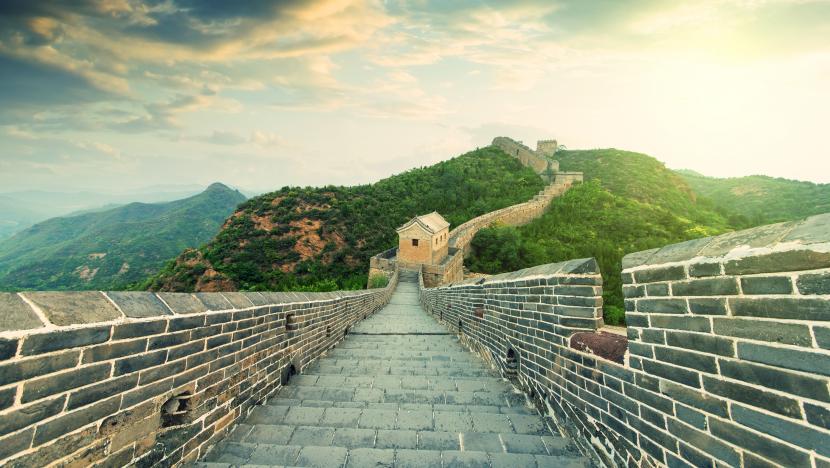 South Asia
Due to the large population in South Asia there is huge potential for road transport in terms of trade, freight logistics and improving mobility for millions of communities. In 2015, Bhutan, Bangladesh, India and Nepal (BBIN) signed the Motor Vehicle Agreement to facilitate passenger and goods transport in the region. To this end, UN road transport conventions such as the TIR Convention and other global standards and best practices could help this region to implement the BBIN Agreement effectively. In this context, IRU has expressed its readiness to support this region to promote road transport and transit. The intermodal aspect of the TIR System, encompassing rail, sea and air could also play an important role to connect this region to other parts of the world under the TIR System.
Better business
In September 2016, China hosted the G20 summit in Hangzhou, and solicited suggestions from  'B20' ('Business20') of which IRU is a member. We used our presence within this group to make recommendations to countries within the G20 and urged them to sign up to United Nations' trade facilitation conventions, such as TIR.
Under the intermodal aspect of the TIR Convention, all of these countries and corridors connect to each other.
 
IRU members trainings
The China Road Transport Association (CRTA), represents over 1,000 of China's largest road transport operators, and has been an IRU member since 2002. Local IRU delegates are forging relations with new Associate Members, primarily in the field of sustainability, and this is also a topic being discussed with the Chinese Ministry of Transport to conduct sustainability training in IRU Academy institutions on the ground.
Training and capacity building
The IRU Academy is very active in the Economic Cooperation Organization (ECO) region with several ATIs (Associate Training Institutes) in the region.  IRU policy is to promote its training here, and will expand its activities to South Asia.