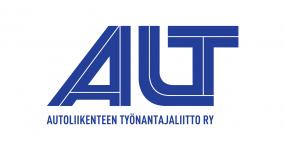 Finland Helsinki
Member type:
Goods transport, Passenger transport, Associate non-corporate, Transport Association
Founded in 1945, the Employers' Federation of Road Transport (ALT) was established in order to represent and defend the transport companies' interests for all labour market and social affairs related issues.
ALT's member companies consist of good's transport as well as bus and coach transport companies but also logistics warehouses and order centrals for taxi transport. Its mission is to conclude national collective agreements with the road transport sector in Finland.
ALT participates in legislative work dedicated to the road transport industry in Finland and in the European Union. It cooperates closely with authorities and interest groups, but also with IRU members such as SKAL (Finnish Transport and Logistics) and LAL (Finnish Bus and Coach Association) in order to supervise its members' labour market interests at all levels.
CEO/Director:
Mari VASARAINEN (Managing Director)