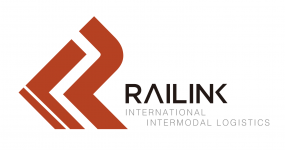 People's Republic of China Shanghai
Member type:
Associate, Goods transport
Further to the "One-Belt-One-Road" initiative, Railink International Intermodal Logistics was created in 2013.
Headquartered in Shanghai, Railink established its service network in West China and Southern China (Chongqing, Beijing, Changsha) and at the same time, integrated its own network in Europe (Rotterdam, Dusseldorf, Warsaw) to provide clients with a one-stop international intermodal railway logistics service.
Railink takes action to uphold the concept of environmental protection, and create a sustainable development of corporate social responsibility business model, depicting the future of the multimodal transport value standards, determined to grow into a new generation of social responsibility of the new generation of multimodal transport and logistics enterprises.
It focuses on providing international railway Full Container Load (FCL) and Less than Container Load (LCL) import and export of the whole supply chain and advanced real-time visualisation of information services.
Railink has been exploring and developing its international trucking business for over two years. With support from IRU's Beijing office, it has been deeply engaged in TIR, and is operating a number of regular TIR routes between China and Europe.

Alashankou Tiejia Logistics and Storage Company is a wholly-owned subsidiary of Railink International Intermodal logistics Co., Ltd. We have finished the construction of the first Class 9 DG cargo warehouse in Alashankou and started to use in the middle of 2020, which is a new beginning of this important border city of land transportation on "the Belt and Road". The warehouse is located in the free trade zone with the total area of 4963 square meters. Besides providing the international land transportations for normal tax-free cargo, it is specially designed to provide loading and unloading, storage, customs, labeling and other value added service for most kinds of lithium batteries and electronic products which has filled the gap of no free trade DG cargo warehouse in Alashankou. With the scientific management, DG cargo will be classified and stored under the control of dedicated warehouse managing system. In which way, Railink Alashankou can provide the safest protection for all kinds of cargo. Holding the faith to be professional, we keep every shipment safely and devote our passion to be your most reliable forwarder.