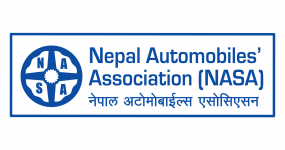 Nepal Kathmandu
Member type:
Associate, Passenger transport
The Nepal Automobile Sports Association (NASA) was established in 2008 with the aim of developing and managing motor sports in South Asian countries.
More recently NASA has been engaged in the BBIN (Bangladesh, Bhutan, India, Nepal) motor vehicle agreement, belt and road initiative, road safety, inter-country logistics, transport operators, smart city and connectivity initiatives.

NASA works in close coordination with the Nepalese government on all issues linked to transportation, including technical, financial and legal aspects. It regularly organises awareness programmes regarding transportation issues with the government, development agencies and related stakeholders.

NASA, being one of the few organisations in Nepal working on transportation issues nationwide, is using its IRU membership to extend its network and strengthen its know-how to bring added value to the transport sector in Nepal.
Secretary general:
Ashish GAJUREL
CEO/Director:
Subas BHATTARAI (Executive Office)