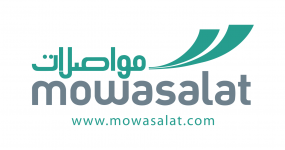 Qatar Doha
Member type:
Associate, Passenger transport
Since 2004, Mowasalat has been providing transport solutions in the State of Qatar in a cost effective, safe and environmentally conscious way for the welfare of the State of Qatar and the satisfaction of all their customers. Their vision is to be the first choice provider of "World Class Innovative Transport Solutions & Services and inspire a legacy in the region".

With 7,100 staff members, including drivers, Mowasalat continues to grow in size and by 2020 plans to expand nationwide with six major bus stations, 16 depots, 1,000 buses and 7,000 taxis on the road. It is a one-stop shop for all transportation needs, providing customer services ranging from limousines to bus hire/rent/lease/purchase, diverse driver training programmes, 24/7 call centres, and the Karwa taxi application, in addition to taxi and public bus services.

As a ground transport operator, Mowasalat is a major stakeholder under Qatar's Ministry of Transport & Communications (MOTC) and is a key player in contributing to the Ministry's vision to serve the community with the provision of a safe, effective environment – a friendly transport system that supports economic growth and the quality of life in Qatar.

The company will be one of the stakeholders in the proposed structure of the integrated transport management system and has been working in close cooperation with the MOTC on various public transport projects related to traffic demand, public transport capacity, transport incidents, and development of SMART applications for the transport sector.

In addition, Mowasalat and IRU have been collaborating for the past eight years through the IRU Academy. The Karwa Driving School and the IRU Academy relationship is based on common objectives to improve efficiency, sustainability, effectiveness and accountability of the sector and improve road safety. For Mowasalat, training is an essential investment in the future success of any transport business.
President:
Ahmed Hassan AMAL-OBAIDLY