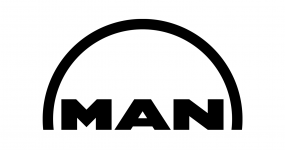 Germany Munich
Member type:
Associate, Goods transport, Passenger transport
Engineering the Future – since 1758.
The MAN Group is one of Europe's leading players in the commercial vehicle industry. It aims to offer innovative transportation solutions for its customers as well as generating profitable international growth and a sustained increase in its enterprise value. In addition to consistent customer orientation, the key success factors are technology leadership and the continuous expansion of the after-sales business. The MAN Group comprises two divisions: MAN Truck & Bus and MAN Latin America. The MAN Group generated sales revenue of €12.1 billion in 2018 and employed 38,430 people worldwide (as of December 31).

MAN Truck & Bus SE, which is based in Munich, Germany, is the largest company in the MAN Group (MAN SE) and one of Europe's leading manufacturers of commercial vehicles. MAN Truck & Bus generated sales revenue of €10.8 billion in 2018 (unit sales: 102,566 vehicles, thereof 95,352 trucks).

MAN Truck & Bus has production facilities in three European countries, Russia, South Africa, India, and Turkey.
The company is a full-range provider of commercial vehicles from a gross train weight of 3 t through 250 t. Its products include vans, trucks, buses and coaches as well as diesel and gas engines for external customer applications. To complement this, MAN Truck & Bus offers its customers an extensive range of services from a single source.

As a global transportation and energy company, MAN works on solutions to global climate change. In the context of MAN's Climate Strategy, a part of the MAN's Corporate Responsibility strategy, MAN gives top priority to the development and use of alternative drives and fuels.

CEO/Director:
Kirsten BROECHELER (Global Head of Public Affairs)
President:
Eberhard HIPP (Vice- President)