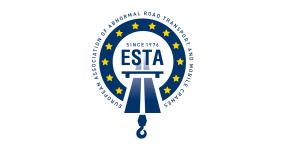 Netherlands Leiden
Member type:
Associate, Goods transport
Established in 1976, the European Association of Abnormal Road Transport and Mobile Cranes (ESTA) is the unique European arm for trade associations representing mobile crane rental companies and abnormal road transport companies.

ESTA's primary objective is the European harmonisation of rules and regulations for crane companies and hauliers, to represent this job activity in Europe, and to build the future for this industry.

For this purpose, ESTA strives, together with manufacturers, towards a continuous improvement of equipment to create a safer working environment, and an overall improvement of the image of the sector. ESTA maintains an inter-European network for national associations, companies and manufacturers. It also enhances the exchange of information between ESTA members, allowing them to work together all over Europe.

ESTA currently unites 26 member associations and 38 affiliated members from 18 European countries including IRU members.

CEO/Director:
Ton KLIJN (Director)