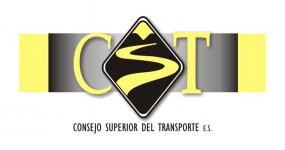 Consejo Superior del Transporte (CST)
Colombia Bogota
Member type:
Associate, Passenger transport
The Consejo Superior del Transporte (CST) is a non-profit organisation that was established in 1998 in Bogota and was formed by the leading associations that make up the passenger transport sector in Colombia. It serves as the primary spokesman for the transportation industry, defending its interests and serving as a bridge between the business sector and the national government.

CST is comprised of 17 member associations within the transport industry. The main fields of action of CST are: proposals for state regulation, processing of laws, monitoring of state agencies and evaluation of sector development. The CST stands out for its training proposals and the promotion of safe transport and the use of new technologies.

CST strengthens its management through alliances with professionals, institutions and leading transport groups in Colombia and throughout Latin America. It drafts amendments to regulations related to passenger and cargo transport and communicates them to various regulatory bodies within Colombia.

Since its inception, CST has become the main interlocutor between the Colombian transportation business sector, the Ministry of Transportation, the Superintendence of Ports and Transportation, the Congress, transit agencies and other public organizations. It helps to shape the interests of the transport industry, seeking greater stability and actively participating in policies that benefit the industry worldwide. It seeks to respond to the challenges that are projected in the future of the transport sector by providing consistent improvements and solid ethical principles.
CEO/Director:
Camilo GARCIA (Director)