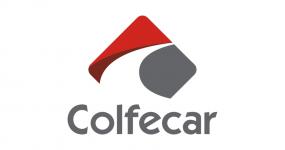 Colombia Bogota
Member type:
Associate, Goods transport
The Colombian Federation of Freight Forwarders (COLFECAR) was founded in 1976 in Bogota, Colombia as a non-profit organisation guided by General Alvaro Valencia Tovar and a group of freight transport entrepreneurs authorised by the Colombian Ministry of Transport to provide this service.

The fundamental purpose of the founders was to create an organisation capable of implementing mechanisms to understand the reality of Colombia's transport companies, to promote their interests and to respond effectively to their needs.

COLFECAR's mission is to represent and guide the freight transport industry and its logistics, build strategies for the integral development of the actors of the chain and contribute to the competitiveness of the country.

COLFECAR currently represents 140 freight companies which together account for more than 70% of the total volume of goods handled by Colombia. These companies, both businesses and cooperatives, operate their own vehicles or operate third-party fleets which represent 45% of the total Colombian car fleet.

COLFECAR is the most representative entity of the transport sector in Colombia given its contribution to the technology of the companies and the introduction of industrial standards within the freight transport sector.

Essential elements of COLFECAR's inspiration and actions include the consolidation of industrial and business development in the transport activity in Colombia and not the exhibition or manifestation of sectoral power as a public service, which distinguishes the institutional work of COLFECAR from the rest of the existing union organisations.

The vision of COLFECAR is to make freight transport and logistics a world-class sector that promotes its development, excellence, stakeholders, fundamental ethical principles, social responsibility, business and leadership as a contribution to Colombia's competitiveness. By joining IRU, COLFECAR hopes to continue to expand its contribution to the freight transport industry even further.
CEO/Director:
Juan Miguel DURAN PRIETO (President Executive)