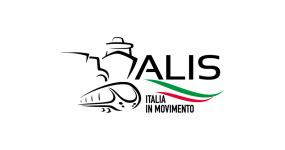 Italy Rome
Member type:
Associate, Goods transport
Established in Rome in October 2016, the Association of Logistics and Sustainable Intermodality (ALIS) was founded as a non-for profit association to promote environmental sustainability through more efficient intermodality.

ALIS now has more than 1,250 members throughout Italy and Europe representing road transport and railway companies, shipping and ports, terminal and freight forwarders.

ALIS coordinates sea, road, and rail opportunities from different stakeholders, promoting sustainable transport and simplifying inter modal logistics activities. ALIS members benefit from connecting Italy with other countries through an extensive network of maritime, rail, and road links.

ALIS's mission is the internationalisation of its member companies, the development and growth of southern Italy, territorial continuity with Sicily and Sardinia, and the reduction of CO2 emissions.

ALIS also plans to sign international agreements to increase Italian companies' connection to the rest of Europe.

As ALIS is fully engaged in European sustainable and integrated logistics, being a member of IRU would be an opportunity for ALIS to share its vision with other IRU members within the Commission on Services to Road Transport Operators and would be a natural extension of ALIS's daily engagement in working for their members to facilitate their activities, create new business opportunities, face challenges, and feel part of a common project: contributing to the development of intermodal transport.
CEO/Director:
Marcelo DI CATERINA (General Director)
President:
Guido GRIMALDI