With China's Belt and Road initiatives moving ahead, IRU's longstanding, prescient work to reopen ancient Silk Road trade routes linking Asia to Europe across Eurasia has gathered ground and has set the foundations in place for the recent developments now transforming trade prospects for the region.
The New Eurasian Land Transport Initiative (NELTI) was conceived as an essential next step in the IRU strategy for interconnecting businesses in Asia and Europe all along the Eurasian landmass to all major world markets, as well as increasing public and business awareness of the huge opportunities created by this land bridge. 
Launched in September 2008, with the support of major international organisations and national Governments, the NELTI analysed commercial deliveries of industrial and consumer goods across the Eurasian landmass, performed by independent transport companies from Eurasian countries along five different routes.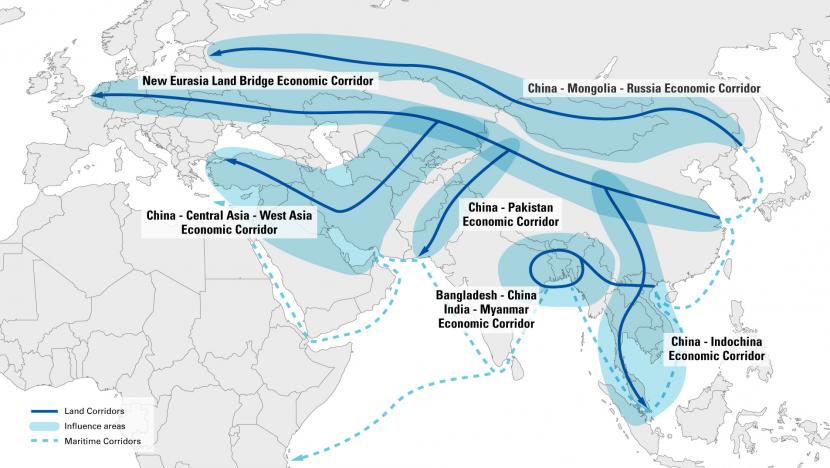 Monitored data collected en route by NELTI drivers -  applying internationally recognised UNESCAP methodology for data collection (on road conditions, waiting times at border-crossing points, quality of road infrastructure, administrative barriers etc.) were analysed by the Dutch Transport Research Institute (NEA) to develop road maps identifying the issues to be solved and the measures required to reduce the time and cost of road transport haulage between China and Europe. 
Based on data from 200,000 border crossings, the NELTI study found that 57% of transport time is lost at these crossings, adding to increased costs of 38% due to unofficial levies, highlighting the potential for TIR to counter these issues. 
The project was recently recognised with the "Eurasian communications 2017" award, celebrating its role in promoting Eurasian integration through road transport in the region.