Invest in people
Reap rewards from professional training
Training is an essential investment in the future success of any transport business, making the overall industry more professional, with higher standards and a more reliable and motivated workforce.
IRU Academy programmes can help your business become more efficient and sustainable, increase driver retention and motivation, and make our roads safer.
Engaged and talented drivers and workers are your company's greatest assets. Make sure they have the knowledge and skills to do their job well.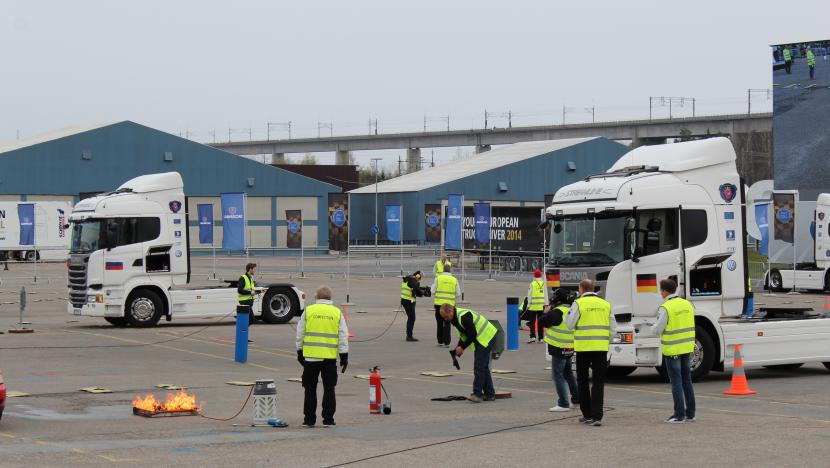 Invest in training
Save money
Good training using the latest industry-leading best practices will mean fewer accidents, better fuel consumption and more dedicated and efficient staff.

Lead the market
Stay ahead of the competition, embrace new trends and continue to innovate and expand, without suffering a skills shortage or making compromises elsewhere.

Motivate workers
Training is not only a legal requirement in many places, but will also help reduce absenteeism, increase morale and bolster productivity. Studies show that investment in skills increases job satisfaction and retention rates.
Work with the IRU Academy
Industry experts
Every IRU Academy programme is designed by internationally renowned industry experts to guarantee high quality, consistency and accuracy. In addition, all courses are tested in pilot institutes before being released.

Internationally recognised
IRU Academy courses and certificates are recognised internationally.

Up to date
IRU Academy training programmes are continuously updated in order to reflect new and amended legislation as well as the latest trends and technical developments.

Flexible and tailored
IRU Academy institutes know your region and your issues. All courses offer a mix of theoretical and practical content.

Global presence
The IRU Academy offers courses through more than 60 Associate Training Institutes in over 40 countries.
A better industry
The road transport industry relies on professional drivers and workers, and we all rely on safe drivers to ensure that people and their goods keep moving.
Maintaining and improving skills not only helps individual transport operators, but also the standards and reputation of the whole sector.

Who should take an IRU Academy course?
All workers and managers should have regular training, particularly those involved in:
The transport of dangerous goods

Those at highest risk of injury

Those with the most challenging roles

New workers and drivers

Those who haven't been recently trained
More about the IRU Academy