TIR cuts transport costs between Saudi Arabia and Kuwait by 40%
The first TIR movement has taken place between Kuwait and Saudi Arabia, opening a new TIR corridor between the two countries. 
New intermodal TIR service across Caspian Sea supports regional trade
A new roll-on/roll-off (Ro-Ro) shipping route across the Caspian Sea marks an important addition to the International North-South Transport Corridor and will enhance regional trade networks. The route links the Iranian port of Amirabad with the port of Kuryk in Kazakhstan.
TIR carnet use in Mongolia triples
The number of TIR carnets issued by IRU member the National Road Transport Association of Mongolia (NARTAM) has almost tripled in 2020 compared to previous annual use of TIR by Mongolian operators.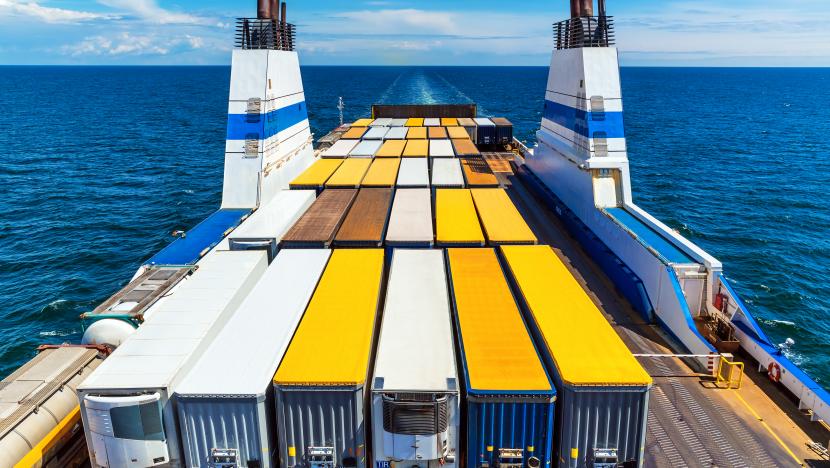 New studies show how to optimise trade flows with TIR
IRU and the Economic Cooperation Organization (ECO) have published two studies on the potential of trade corridors linking Kyrgyzstan-Tajikistan-Afghanistan-Iran (KTAI) and Islamabad-Tehran-Istanbul (ITI). 
Kazakhstan unlocks TIR's potential in the fight against illicit trade
In September 2019, the Kazakh government took the decisive step to prioritise TIR transports at its borders, with TIR Electronic Pre-Declaration (TIR-EPD) Green Lanes at the Nur Zholy border crossing point with China. This action was designed to combat the illicit cross-border economy and underlines TIR is a tried and tested tool to ensure the security of international trade.
New route launched for TIR journeys from China to Turkey
In June 2019, a TIR transport from China to Turkey was completed in 19 days, cutting down the journey time on one of the world's oldest and most important trade routes. This entire TIR transport covered over 13,000 km and encountered no issues crossing borders along the way.
TIR trade corridor between China and Spain ready for business
In April 2019, a TIR transport took place between Foshan City, China and Alicante, Spain in 16 days.  The transport covered 13,500 km and passed through Kazakhstan, Russia, Belarus, Poland, Germany and France before reaching Spain.
According to one industry estimate, China-Europe road transports under TIR are 5 to 10 times cheaper on door-to-door costs compared to air, yet take the same amount of time. They reduce delivery time by ten days compared to rail, while offering competitive pricing.