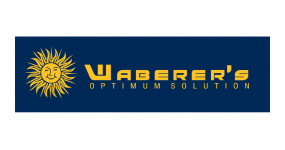 Hungary Budapest
Member type:
Goods transport, Associate corporate, Transport & Logistics operator
Waberer's International Nyrt was founded in 2003 as one of the largest owned vehicle operators within the European international FTL transportation segment and as one of the largest logistics service providers in Hungary.

The Company's and its subsidiaries activities cover long-haul international transport of standard pallet goods, domestic transport, storage and distribution of dry and refrigerated goods, as well as international brokerage.

Waberer's international fleet is over 4100 truck-trailers and has clients mainly from the automotive, FMCG, electronics (white-goods) and e-commerce sector. Headquartered in Budapest, with subsidiaries in Poland, Romania and Slovakia, it has a workforce of 500 employees and 2,300 driver population within its subsidiary Nexways Cargo Kft..

As an environmentally conscious company with a modern fleet that is constantly renewed through the addition of new trucks equipped with engines meeting the Euro 6 environmental classification, Waberer's uses advanced satellite route optimisation technology systems to help minimise surplus mileage, while drivers receive regular training in fuel-efficient driving.

Waberer's pursues a policy of social responsibility and supports the education of new generations of freight and logistics experts and organisations engaged in children's emergency and trauma care and leading cultural associations, as well as outstanding athletes and sport clubs.