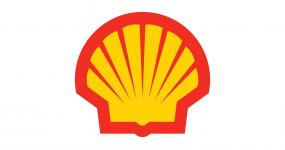 United Kingdom London
Member type:
Goods transport, Associate corporate, Transport & Logistics operator
Founded in 1907, Shell is a global group of energy and petrochemical companies with more than 82,000 employees in over 70 countries. Shell's purpose is to power progress with more and cleaner energy solutions and advance towards a low-carbon energy system.

Shell has been helping keep heavy-duty fleets on the road for decades with its Commercial Road Transport team looking after services for heavy-duty trucks:

- Main grade and premium fuels and lubricants at global retail network
- Alternative fuels like LNG, bio-LNG, investing in hydrogen and electric-charging infrastructure, as well as carbon credits to compensate for emissions that cannot be avoided
- Latest toll payment technology with a leading coverage in Europe
- A range of road services, including ferry and train bookings, breakdown assistance and repair services, truck washing and cleaning
- Fleet management platforms, including transaction control, security features, route planning and optimisation

Shell helps keep heavy-duty fleets on the road by delivering progress at every turn. Shell Commercial Road Transport has a strong presence across Europe and is growing its customer base in the USA and Asia.