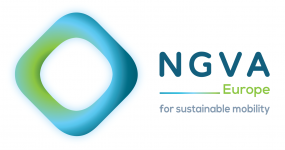 Belgium Brussels
Member type:
Goods transport, Associate non-corporate
Founded in 2008, NGVA is the European association that promotes the use of natural and renewable gas as a transport fuel.

As a platform for the industry involved in producing and distributing vehicles and natural gas, including component manufacturers, gas suppliers and gas distributors, NGVA defends their interests to European decision-makers to create accurate standards, fair regulations and equal market conditions.

With 114 members from 31 countries including companies and national associations from across the entire gas and vehicle manufacturing chain, NGVA creates networks among interested stakeholders to reach consensus on positions and actions to expand the market for the natural gas transport system. It also collects, records and communicates reliable facts and significant developments in the market.

Due to the upcoming legislative process for a CO₂ fleet regulation of heavy goods traffic for the European Union, NGVA considers cooperation between industrial associations to be extremely appropriate.
Secretary general:
Jens Andersen