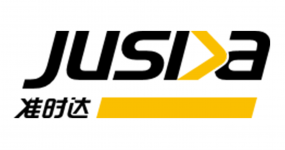 People's Republic of China Shenzhen
Member type:
Goods transport, Associate corporate
Founded in 2004 in Shenzhen, China, JUSDA Supply Chain Management International Co., Ltd, is a logistics service provider in the manufacturing field. It manages transportation services for over 3000 world-renowned brands and more than 100 manufacturing business units of Foxconn, one of the world's largest providers of electronics manufacturing services.

With an annual revenue of CHF 1.88 billion, 60 logistics centres around the world, 4500 employees, covering 2 million square meters of warehouse space, JUSDA operates over 100 cross-border transportation centres and 1,000+ multi-modal transportation routes.

In addition to providing general supply chain management services, JUSDA helps clients maximise their business values by offering a one-stop supply chain platform for e-commerce and cross border e-commerce. This allows for better integration of domestic and international supply chain resources with easier access to distribution networks globally.

With cross-border transfer centres and international logistic partnerships that provide accountable logistics solutions from their joint ventures in North America, Europe, South Korea, Japan, Vietnam, India, Australia, Southeast Asia and the Middle East, JUSDA joined IRU to gain additional opportunities to expand their business scope, improve their quality service and enhance their market competitiveness.
CEO/Director:
Qiujin Yang