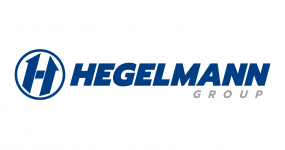 Germany Bruchsal
Member type:
Goods transport, Associate corporate, Transport & Logistics operator
Founded in 1998, the Hegelmann Group is a family-run company providing a wide range of transport and logistics services, including for heavy and hazardous goods, car transportation as well as solutions for complete and consolidated cargo. The company also provides a wide range of other services such as truck workshops, driver academies, and hotels. As part of their long-term strategy, they are currently in the process of building an innovative new hub in Poland to combine multiple of these services in one versatile area.

Consistent growth over its two decades of existence has seen the Group expand to its current size with a fleet of more than 5,000 vehicles. The company today employs over 7,000 people in 40 branches across Europe and the US.
CEO/Director:
Siegfried Hegelmann