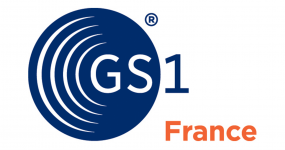 France Paris
Member type:
Goods transport, Associate non-corporate
Founded in 1973, GS1 is a global, neutral, non-profit standards organisation that brings efficiency and transparency to supply chains. It allows organisations to exchange information more smoothly, reduce costs and deliver better services.

With two million members across the world, a total workforce of 2,500 employees and offices in over 110 countries, GS1 standards ensure key processes to run easily in several industries, and when it comes to transport and logistics, GS1 standards provide a framework for real-time tracking, traceability and supply chain optimisation.

It allows manufacturers, retailers and logistics operators to identify, capture and share information on the movement of products and to digitalise everyday business processes. It also enhances interoperability between stakeholders creating an efficient, sustainable and collaborative logistics environment.

As the road transport sector becomes increasingly digital, GS1 aims at developing a single and unique standardised digital language for the industry. The responsibilities for managing the transport and logistics sector at a global level, previously managed by GS1 Global Office, have been entrusted to Thierry Grumiaux of GS1 France, who will lead the GS1 transport and logistics centre of excellence.