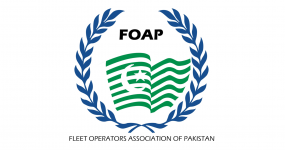 Pakistan Karachi
Member type:
Goods transport, Associate non-corporate, Transport Association
The Fleet Operators Association of Pakistan (FOAP) was founded in 2014. With 41 large fleet operators owning all together more than 10'000 trucks, FOAP aims to address the trucking and logistic issues of its members by creating a corporate code of conduct and works actively to eradicate unethical business practices within the sector. FOAP further aims to provide management solutions and promotes development and safety within the trucking industry in general, in order to achieve trade and logistic efficiencies resulting in increased business growth for its members. FOAP has set up and manages a "Road Safety Training Institute" in collaboration with the National Highways & Motorways Police for drivers training of members and non-members.

Working towards making the training of drivers, implementation of National Highways Safety Ordinance 2000 (NHSO-2000) and motor vehicle examination system more effective, FOAP also encourages its members to replace old and obsolete trucks with modern trucks and trailers in order to avoid negative environmental outcomes.

Pakistan is fortunate to have land routes to Central Asia, Southeast Asia and the government is in implementation of TIR/CMR conventions in Pakistan for promoting it as a transit corridor. FOAP will be leading its members for using and benefiting from these international trade facilitation tools and will play a greater role in promoting transit and transport in Pakistan.

Finally, with the China-Pakistan Economic Corridor (CPEC) project, FOAP looks forward to its implementation that will help Pakistan increase its income and influence in reducing poverty. Pakistan has become the center of attraction for international investors because of the CPEC as some 65 countries are joining the One Belt, One Road project.
Secretary general:
Zahoor Iqbal AWAN