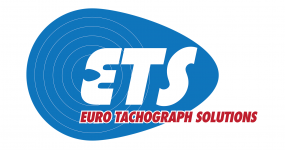 Ireland Waterford
Member type:
Goods transport, Passenger transport, Associate corporate, Service Provider
Euro Tachograph Solutions (ETS) is a family-run business, established in 2013 in Ireland to provide tachograph analysis to haulage and coach companies nationwide. ETS is a fleet importer for Stoneridge Electronics in Ireland and has recently expanded into Georgia. We are now the appointed fleet and workshop importer for Stoneridge Electronics in this region.

With over 30 years of experience in the transport industry, the team at Euro Tachograph Solutions has vast knowledge and first-hand experience of the tasks and challenges that drivers & transport managers face daily.

ETS provides training courses suitable for drivers and transport managers. Its courses cover driver's hours and rest times, working time directives, responsibilities of transport undertakings, correct use of the tachograph, and OPTAC3 tachograph analysis. In 2021, ETS developed its Tachograph training programme and was accredited by the IRU Academy in January 2022.