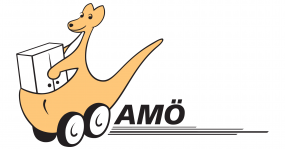 Germany Hattersheim am Main
Member type:
Goods transport, Associate non-corporate, Transport Association
The German Federal Association of Furniture Forwarding and Logistics (AMÖ) was founded in 1881 and is specialised in furniture transport, removal and logistics.
AMÖ represents the interests of over 850 German companies being organised in 19 regional and specialised associations. The member companies employ more than 30,000 people and use approximately 10,000 trucks of different sizes for removals, new furniture transport, or the transport of highly sensitive goods.
AMÖ represents the interests of its members on national level. On a regional level, it has an advisory and support role when it comes to salary negotiations and collective bargaining agreements. AMÖ supports its member companies in vocational education and in the professional qualification of its employees.
Secretary general:
Dierk HOCHGESANG