Get your institute accredited with IRU Academy
How to officially deliver IRU Academy professional qualification programmes
Become an Accredited IRU Academy Associate Training Institute (ATI) and join a network that delivers high quality training, assessments and certifications developed by industry experts around the world. Courses are provided to a global standard, whilst taking into account local situations, laws and languages.
If your university, vocational school or institution is interested in joining an influential global network and offer courses for the road transport industry, look at the requirements below.
ATIs are partner institutions of the IRU Academy, interested in joining the largest network of road transport training and certification institutes, thus benefiting from the latest industry training insights and networking opportunities.

Accredited ATIs are those institutes that have gone one step further and received official accreditation from the IRU Academy and are entitled to deliver and certify road transport professional training. This process is explained on this page.
Who can become an Associate Training Institute?
The process of becoming accredited with the IRU Academy is open to ATIs that are willing and able to develop and offer high-quality professional qualification. Accreditation also gives an ATI international recognition.
IRU Academy ATIs are typically (but not limited to):
Road Transport Associations.

Road Transport Operators.

Training Institutes.

Institutions.

Vocational Schools and Universities.
Do you qualify for accreditation?
All institutions wishing to offer IRU Academy professional qualification must go through a strict vetting process. Accreditation requirements are key to quality control. Only institutions meeting strict requirements will be granted accreditation for IRU Academy Professional Qualification Programmes.
Train the Trainer (TTT) and Pilots
TTT's and Pilots are part of the accreditation process that is in place to help guarantee that all IRU Academy Programmes are harmonised and meets its quality standards.
What is a Train the Trainer?
As part of the accreditation and re-accreditation process, the IRU Academy organises "Train the Trainer" (TTT) events to help facilitate knowledge transfer to future instructors for programmes which ATI's are seeking to become accredited in. 
In these training sessions, our industry experts consolidate the key skills required to deliver IRU Academy professional qualification in full compliance with the industry requirements and are ensuring the training offered by IRU Academy ATIs meets with IRU Academy standards.
Once an ATI has completed a train the trainer and completed the knowledge transfer and acquisition process, they are ready for the next step by undertaking a Pilot before the final approval request is made to the AAC committee.
What is a Pilot?
A Pilot is the instructor's final test where they will demonstrate their knowledge, understanding, and teaching skills while a certified IRU Academy Instructor is present to shadow the training performance.
During the Pilot, the instructors who have completed the Train the Trainer will go through and present preassigned topics which they have prepared for in advance. Each trainee will also have to undertake an individual knowledge test on the subject he is to become certified in. Success in the Pilot delivery and the knowledge test will result in instructor certification.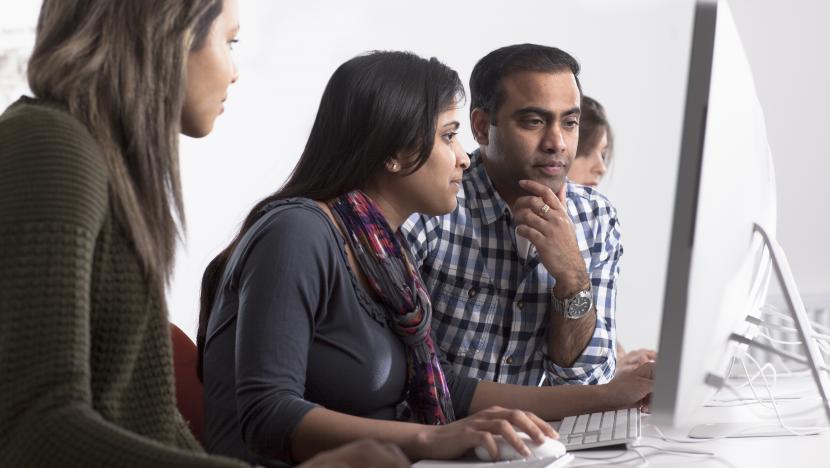 Admissions

The Admission Committee (AAC) oversees and supports the quality development of partner institutions, inside and outside the Academy. The Committee comprises a panel of experts whose primary role is to ensure each ATI meets the right standards to become an Associate Training Institute and to later be recommended to the IRU Academy Secretariat as an official ATI. The AAC also has an external role, whereby it promotes the IRU Academy, its programmes and activities to a wider audience. The committee comprises ATI managers for each IRU Academy Programme as well as a representative from the IRU Academy Secretariat.
Related documents
Join us
Click here to apply to become an Associate Training Institute.