IRU is supporting taxi fleets to go green. Starting with the electric taxi initiative, we bring knowledge and best practices from the early electric taxi adopters to taxi fleets worldwide.
Acting as the global voice of the taxi industry, IRU drives taxi innovation, starting with the adoption of electric taxis.
Taxis represent an essential element of passenger mobility by offering professional, safe, flexible and reliable services. Together with other forms of collective passenger transport they offer an attractive alternative to private car usage. Consequently taxi fleets contribute to reduction of transport related emissions, increased safety and increased mobility efficiency.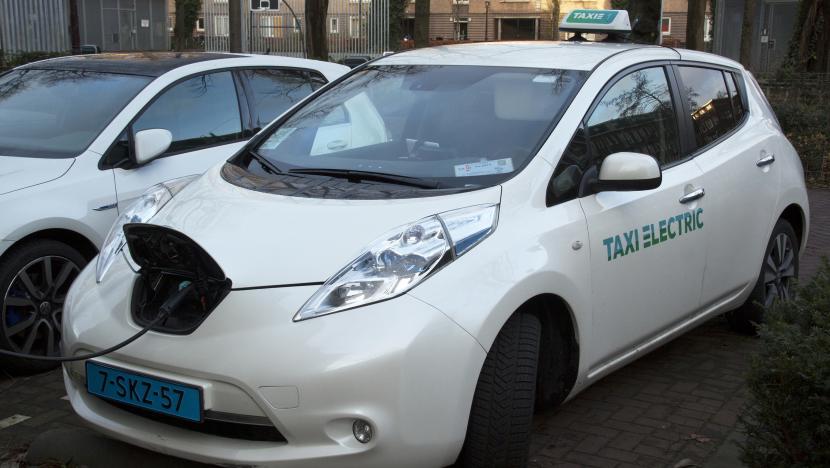 Latest developments in vehicle technologies enable taxi fleets to go green. While environmental benefits of electric taxis are known, many taxi fleets need support in obtaining a full understanding of items such as electric car total cost of ownership. Furthermore, incentives offered for adoption of electric cars are often not optimised for taxi operational needs (e.g. electric charging facilities are not installed at taxi stands), thus making widespread adoption of electric taxis in cities still limited.

Targeting incentives for adoption of electric cars to taxi fleets will give significantly higher environmental benefits than providing same incentives to private car users. IRU calls for incentives to encourage the uptake of new technologies that can help reduce road transport's environmental footprint. Nevertheless electric taxis worldwide are seeing a growing trend with good examples in Amsterdam, Barcelona, Brussels, Montreal, New York, Singapore. Such taxi fleets are important first movers in the adoption of electro-mobility and are seen as pioneers that actively promote further adoption of electro-mobility in cities.
How IRU can support you:
IRU is supporting taxi fleets around the world by bringing together knowledge and best practices for electric taxi adoption:
We are creating a how to guide for companies exploring the integration of electric cars into their fleets
We bring taxi fleets, cities, governments, electric vehicle and charging infrastructure suppliers together to share knowledge and promote best practices worldwide
In partnership with all taxi stakeholders worldwide, we are paving the way towards a sustainable mobility future
And we need your support. Have you already purchased an electric vehicle for your fleet or are thinking about it? We would like to learn about your experience. Please take the 5 minute survey here: Electric Taxi Survey.
Should you be interested in joining our efforts please contact IRU Projects:

Monica Giannini
monica.giannini@iruprojects.org
William Denous
william.denous@iruprojects.org